Good Morning kinders!  I hope that your day is WONDERFUL….wearing your jamies?!  Listen to the message to find out why. 🙂
Today's message:
  We will have another ZOOM Get Together Chat TOMORROW NIGHT, Friday, April 3 at 6:30pm.  Bring a piece of paper and pencil/marker/crayon OR a whiteboard, marker.  I hope that you can join us! 🙂
Google Classroom Pictures and more: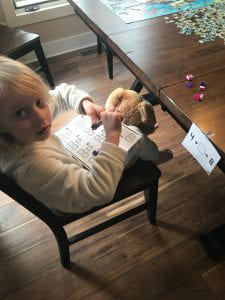 Today's read aloud is Five Little Monkeys Jumping on the Bed by Eileen Christelow A perfect book for when you are wearing jamies!