After seeing the snowflakes this morning, it is time to wish for spring weather.  Don't you agree?
HAPPY BIRTHDAY DR. SEUSS: We celebrated his birthday on Monday by learning that Theodore Seuss Giesel was Dr. Seuss's official name and he wrote books under two names….Dr. Seuss and Theo. LeSeig. We read so many of his stories like Green Eggs and Ham, The Tooth Book, One Fish, Two Fish, Red Fish, Blue Fish, In a People's House. We read a newspaper that was filled with fun facts different genre of books. We also had fun using Dr. Seuss themed props (courtesy of Mrs. Stutz) during fun photo shoots.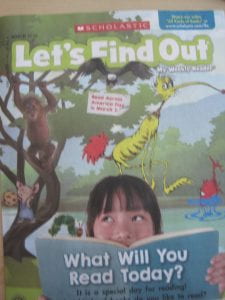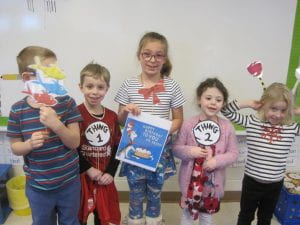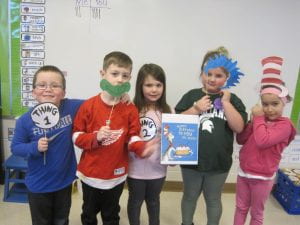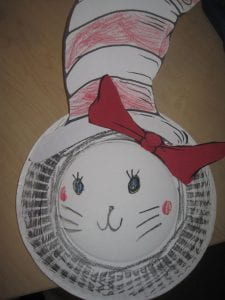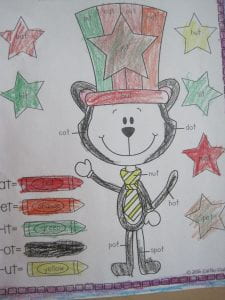 SPLIT LIT: We did Dr. Seuss themed activities this week.  We worked on reading popcorn words, matching rhyming words and reading & writing -am real and nonsense words.  TIC TAC TOE, GREEN EGGS IN A ROW was so fun playing at school that you can play it at home with your board games and green eggs and ham.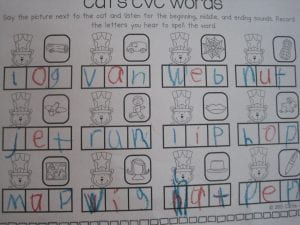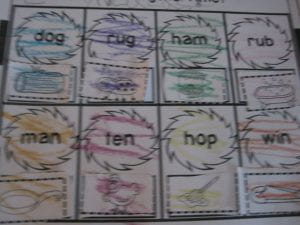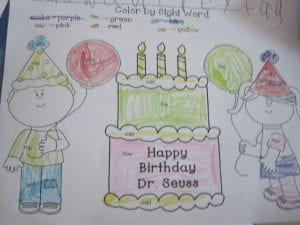 MATH:  We started the week by doing two Dr. Seuss related math activities…..adding red and blue fish together (based on One Fish, Two Fish, Red Fish, Blue Fish) and then writing the total AND identifying numbers 1-20 while placing that many objects on ten frames. Oh the fun we had! We completed dot to dot pictures, wrote teen numbers,
WRITING:  This week, we while writing persuasive letters to incoming kindergarteners we focused on spelling strategies.  Using these strategies gives us word power!  Some of the strategies we used were looking at our word wall, stretching out the word and writing the sounds we hear, looking for little words that may be hidden in larger words and not forgetting about the vowel. We wrote about the problem of kids playing too rough on the playground. We wrote a greeting, reasons why this is a problem, a solution to the problem.  We also read a mentor text Do Not Bring your Dragon to Recess. We ended our writing by signing a petition saying we will play safe on the playground. The kinders did AMAZING!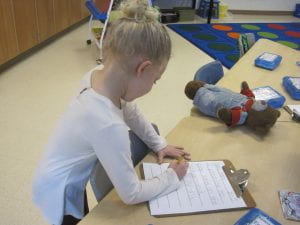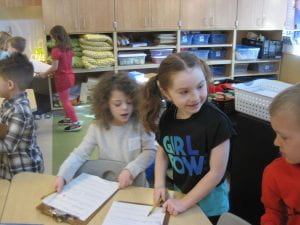 READER'S WORKSHOP:  The kinders practiced reading non-fiction texts and talking like an expert about the books we read. They read books as groups and found things they thought were WOW about the books or moments when we want to ask questions, to learn more! We also learned nonfiction text often has fancy words that we may want to learn more about. The kinders also practiced having reading playdates by  sounding like teachers and playing school while reading non-fiction books!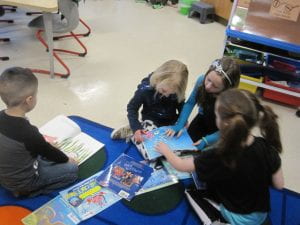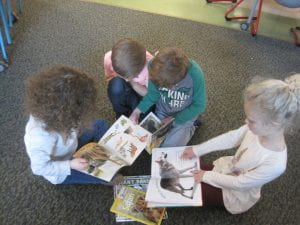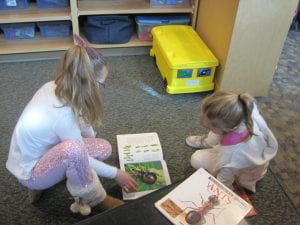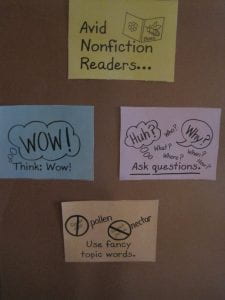 MARCH IS READING MONTH:  We read The Sleepy Little Alphabet and listened to Chicka Chicka Boom Boom while eating alphabet pretzels.  The kinders really had fun reading with their flashlights. Sorry about the dark pictures…the lights needed to be off, you know!! 🙂  Thank you for supplying one for your kinder.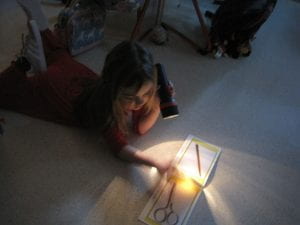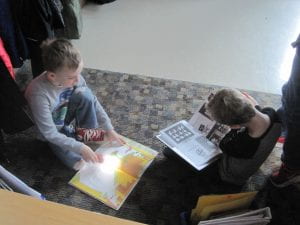 MYSTERY READER:  Skyler was excited to see her dad be the mystery reader Wednesday afternoon.  He read Dragons love Tacos because he likes to eat tacos.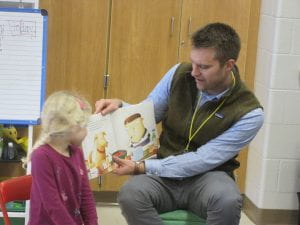 KOOL KINDERS ARE BOOK LOVERS: 
Reagan likes to read Berstain Bears In the Dark.
Emmie brought Tiny the California Easter Bunny.
Be on the lookout for THE SURPRISE BOX.  The kinders are excited to take this box home and fill it with an item and write 3 clues about that object.  The kinder gives the clues to their friends and they need to try to guess what is inside the box.  So far we have had a sleep mask and a koala bear.
DAYLIGHT SAVINGS:  Don't forget to change your clocks Saturday night…spring forward! 
UPCOMING DATES:
*MONDAY, MARCH 9––ART; reading TAKE HOME books  Parent Teacher Conferences 
*TUESDAY, MARCH 10––STEAM
*WEDNESDAY. MARCH 11––MUSIC; Book Fair Buying Day. Parent Teacher Conferences
*THURSDAY, MARCH 12–—GYM; reading TAKE HOME BOOKS;  
*FRIDAY, MARCH 13—ART  READING FITS ME LIKE A T-SHIRT!  Wear clothing with words
*APRIL 2-—Kindergarten PJ Day!  Wear jamies (or comfy) clothes.
*APRIL 3-10––SPRING BREAK:  NO SCHOOL
~~Have a great weekend.  Mrs. Bohl