THANK YOU AGAIN FOR TAKING THE TIME TO ATTEND YOUR KINDER'S CONFERENCE.  THEY ARE MAKING FABULOUS PROGRESS AND GROWTH.  I WAS SO HAPPY TO SHARE THEIR PROGRESS WITH YOU!  IF YOU HAVE ANY QUESTIONS AS WE MOVE INTO THE SPRING, PLEASE LET ME KNOW.
POPCORN WORDS:     WHERE    THERE      WERE         Please, please keep practicing at home!  Some of these popcorn words are a bit more challenging to learn and remember.  You are unable to stretch them out but need to just remember them by looking at them.  However, we do like it when some words rhyme like 'where' and 'there'. 🙂
MATH:  The kinders worked on drawing and writing number equations, decomposing teen numbers into tens and extra ones (refer to the number booklet sent home), writing numbers in order, doing dot to dot pictures, looking for number partners and solving addition and subtraction problems.  It was a busy week for math learning!
WRITING:  The kinders worked on another persuasive writing.  This week's topic was about lining up quickly when the whistle blows at the end of recess.  We thought of 2 reasons why this is a problem and then wrote a solution to the problem.  The kinders enjoyed creating a poster to remind us to line up fast!
LITERACY/PHONICS:  We worked on the these skills….syllables, rhyming, word families, medial sounds (vowels), sight words and h brothers. Mabel put on her cowgirl hat and used her lasso to rope the word-part of a word while we added new beginning sounds.  For example: -op to create mop, top, pop.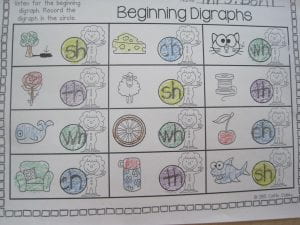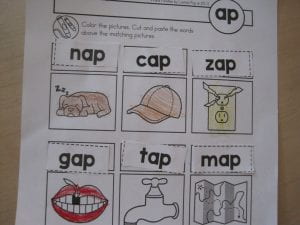 READER'S WORKSHOP: The first few days of the week, the kinders learned that avid nonfiction readers compare information by noticing what is similar and what is different in two books on the same topic.  We did this by looking at books about dragonflies and honey bees.  For example, we found out that the legs on both insects have important jobs. The kinders learned that nonfiction readers can pretend and act out parts of the text, just like they did with fiction stories.  The last few days of the week, the kinders started to explore poetry.  We practiced reading a favorite poem The Isty Bitsy Spider and a new poem The Swing for meaning and feeling.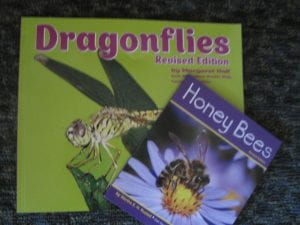 .
Kool Kinder and the Surprise Bag: This week the SURPRISE BAG was filled with a shark, a talking bird, a monster truck, a bird and a mailbox.  What great clues this week!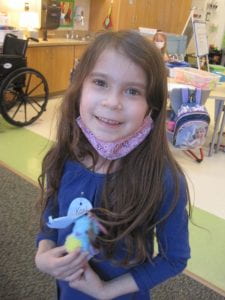 REMINDERS
Bring 2 snacks each day to school and a water bottle with a spill proof lid please.

Return take home books and library books on Wednesday

Boots, snow pants when needed.  Watch the weather.  Coats as the days are still chilly.

Saddle Up and Read…March is Reading Month  Each kinder that brings back their TAKE HOME books on Wednesdays will be entered in the school-wide March reading month giveaways.  Kinders will not be participating in keeping track of reading minutes on a weekly calendar.   Dress up Fridays…..Wear clothing with words on them

Turn your clock forward Saturday night….SPRING AHEAD!
UPCOMING DATES
*Monday, March 15—GYM
*Tuesday, March 16—ART
*Wednesday, March 17—STEAM; TAKE HOME BOOKS & LIBRARY Don't forget your books!   Homework packet due  St. Patrick's Day—Wear Green
*Thursday, March 18—MUSIC
*Friday, March 19—GYM; March is Reading Month: Wear clothing with words on them.
***Have a wonderful weekend!  Don't forget to SPRING AHEAD by turning your clocks ahead 1 hour Saturday night.   Mrs. Bohl