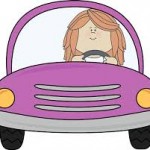 I am SO excited to meet you!
Every year I drive (actually Mr. Bohl is the driver) around Georgetown to meet my new kinders and drop off some important papers for Mom & Dad, along with a fun project for you.  I am planning to stop by your house for a very brief visit (3-5 minutes) with Snuggles on Monday, August 12.    I will begin my visits in the very late afternoon (5:00ish pm) and continue into the evening.  If you are not home….don't worry, I'll hang a plastic bag on your front door.
Who is Snuggles?  You will meet him in a few days.
I am looking forward to seeing you!  Please email me at kbohl@hpseagles.net with ANY questions.  Mrs. Bohl
P.S.  It was so fun to meet some of my kinders (and parents) during the playdates.  Thank you so much for taking the time to stop by.  🙂