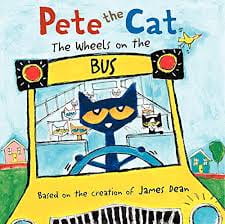 Here is a peek at what your kinder did at school this week:
POPCORN WORDS:     I       SEE                                                                                      
COLOR WORD:        YELLOW     We learned another song to sing to help us spell yellow.  We read many books with yellow characters such as Pete the Cat…The Wheels on the Bus and Curious George books. We learned about different things that are yellow, practiced writing the word, made a yellow flip book and made a yellow bus craft, adding a fun message using our popcorn words, I see a yellow bus.   They will come on Monday. The kinders were happy to hear that I had another surprise color snack for them….yellow bananas this week.  Yummy!  We practiced positional words by moving Pete the Cat in front of the bus, behind the bus, under the bus, on top of the bus, etc.  Have fun doing the same thing at home with your Pete and his bus!  We really enjoyed watching an old favorite video of Mrs. Bohl's to review the bus safety rules.  Here is the link if you want to watch it too.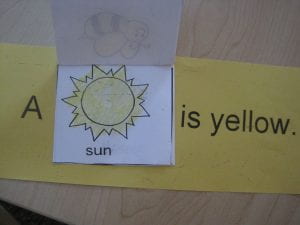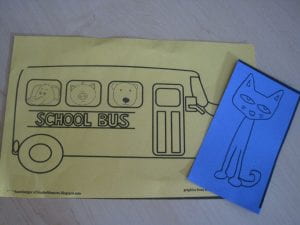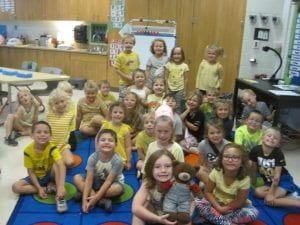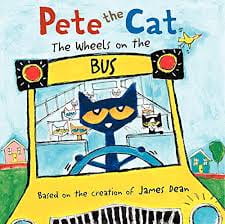 SHARED READING:  We have been practicing our reading skills by doing shared reading each day. Shared reading is a time when the kinders and I all read a poem or story together at the same time. This helps build fluency and some important concepts of reading for our little ones!  We read a poem called I See. There were familiar words in the poem (I, see, a). We highlighted the words we know and then put them in our 3 ring binder to practice at school. We also added a paper book to our book boxes, the book included our popcorn words.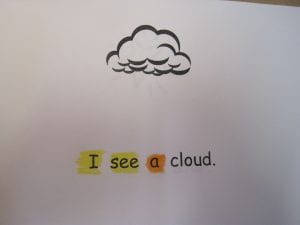 STAYING SAFE AT SCHOOL:  This week was filled with learning some of our school's safety drills.  The kinders practiced exiting the school and learning where our meeting spot is located during a fire drill.  They also practiced sitting criss cross applesauce with their hands on their head in a safe room within school during a tornado drill.  In case it was unsafe to be in the hallways, we practiced how to sit quietly in a safe place inside our locked room. Oh my!!  The kinders did an AMAZING  job during ALL of these practice drills! I was so proud of them!  We are learning that "we don't need to be scared, we need to be prepared". Do you practice your safety drills at home?
COOL TOOLS: We finished learning about the last two cool tools and then read two more books to help us know how we can further use our cool tools. 
Being Friends was a great book that showed us that it is okay that we are not all the same…we are different and special, just like a KALEIDOSCOPE. It was fun to look through a real kaleidoscope and then color our own.
We read Mine-a-saurs and learned that we can tell a friend to STOP in a kind way by saying "It bugs me when ______, I wish that you would stop."  A ladybug and a wishing wand helps us remember this. 
We read Howard B. Wigglebotttoms learns about bullies and learned about what bullying is.  The kinders were reminded about how important and useful it is to use our cool tools. We talked about how we need to care of our friends and stand up for them when someone teases them.  We are a class family….inside our room and on the playground.  We have very caring kinders.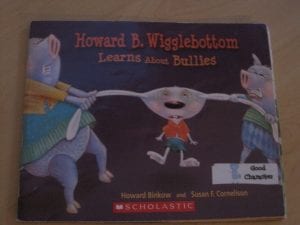 We also read A Monster who lost his mean. Monster lost his M and was now called "Onster".  We were reminded that being kind and doing kind actions is much more fun that doing monster actions. The kinders did an amazing job figuring out which actions were things a FRIEND would do OR a BULLY would do.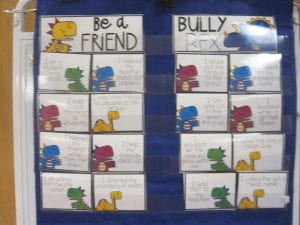 WRITER'S WORKSHOP: We are starting to learn that when we are done, we have just begun!  We can always add to our picture, add to our writing or start a new piece of writing.  We need to work the whole time to make the most out of our writing workshop time.  Writers also learned that they can solve a problem like "What can I draw?" or "What can I add to my picture?" by closing their eyes and  picturing it in their head (like a camera picture).  Stretching out sounds in words and trying to write the sounds is what super writers do.  We shared the marker and practiced these skills as we drew about our playground. Writers also love sharing their drawing with friends.
ABC BOOTCAMP:  We learned about the letters Hh, Ii and Jj this week. We will continue to review letters and learn new ones.
READER'S WORKSHOP: The kinders learned what jobs the teacher and kinders do during Reader's Workshop time.
Readers can read by themselves (privately) and they can read with a friend (partners).  When reading with a partner, they sit side by side, hold a book in the middle, take turns reading and share WOW pictures and facts. They practiced reading real world books (non-fiction) and storybooks using a level 1 voice (a whisper voice). We also learned and practiced reading from cover to cover this week. We looked at the front cover, went through all all the pages and read all the way to the back cover. They did a great job and had fun reading together!  As a class, we pledged to be book lovers, whether privately or with partners.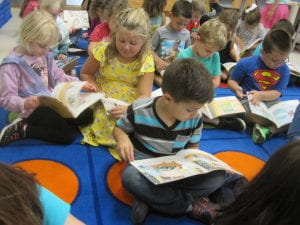 MATH:  We read Anno's Counting again to help us better understand "number scenes," which are pictures that have a specific number of objects (3 buildings, 3 people, 3 birds, 3 bridges, etc.)  before we drew our own scenes of 2,3,4 & 5 on paper and on whiteboards.
We also used foam tiles to represent different numbers (1-5). The kinders practiced writing numbers 4  & 5 on whiteboards too!  We even worked in our math workbooks for the very first time….Yay!!!
GUEST READER: The kinders were surprised to see Mrs. Reagan walk into the room as our first guest reader.  She read us Jabari Jumps. . A book about being brave to try new things.  Would you like to be a guest reader in our classroom this year? Follow this link to sign up to surprise your kinder.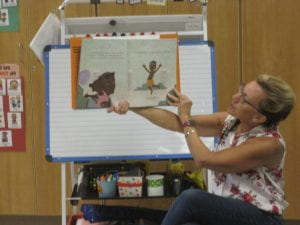 IMPORTANT INFORMATION:
*OUTDOOR CLOTHING….Please continue to send a coat or sweatshirt with your child.  The weather can quickly change so it is good to be prepared.
*BACKPACK SNACK…THANK YOU SO MUCH for being conscientious about sending TWO healthy, NUT FREE snacks…one for the morning, one for the afternoon.  Many kinders are bringing multiple snacks.  Our snack time is short but enough time to become refueled.
*GYM DAYS..Please consider having your kinder keep a pair of socks either in their cubby or backpack to wear during gym days.  On these warm days, many kinders do not like to wear their gym shoes without socks when they come to school wear sandals or flip flops.
*LUNCH MONEY… When sending in lunch money, please place in a baggy or envelope and include your kinder's first/last name and my name on it.  This will make it much easier when passing it on to the lunch staff.
*BIRTHDAY CELEBRATIONS…Happy Birthday to Elliott (9/12, Evelyn and Mrs. Bynum (both on 9/13).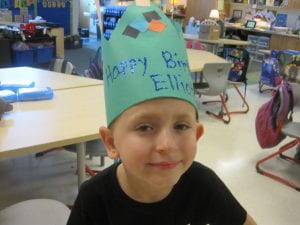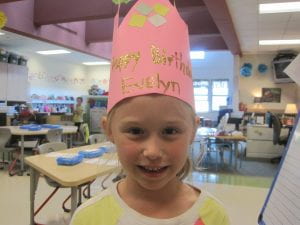 IMPORTANT DATES:
*Monday, Sept. 16–GYM; Kool Kinder: Ryleigh  Birthday celebration for Mrs. Bohl
*Tuesday, Sept 17—ART;   Kool Kinder: Adrian Birthday celebration for Emmie
*Wednesday, Sept 18—STEAM; Homework due; Library….Don't forget to return your kinder's library book;  Kool Kinder:  Amin
*Thursday Sept 19—MUSIC;  Kool Kinder: Sabrina  EMAIL ME OR SEND A NOTE BY THURSDAY (9/19) IF YOUR KINDER WOULD LIKE A SACK LUNCH.
*Friday, Sept 20—GYM;  COLOR DAY…Wear BLUE!  Kool Kinder: Mrs. Bynum Fast Friday (early release) Dismiss at 12:15  Birthday celebration for Jude & Kieran
*Thursday, Sept. 26—School Pictures….ordering information will be sent home soon.  
~~~Have a great weekend.  If you have any questions or concerns, please contact me at kbohl@hpseagles.net  YOUR KINDER IS SPECIAL TO ME! 🙂   Mrs. Bohl