It is hard to believe that it is mid-November and we are looking forward to Thanksgiving.  We had some fun making some silly looking turkeys to help decorate your home.
POPCORN WORDS    OR    FOR
READING: We continued learning about our Super Reader Powers!  We learned that PARTNER POWER can help make our reading stronger.  When using this superpower, one partner reads and the other partner points to each word. We learned that PICTURE POWER helps readers figure out unknown words or tricky words.  Pictures are helpful when reading. We learned that SNAP WORD POWER helps readers read snap words (popcorn words) quickly. We practiced using this superpower by reading the nursery rhyme The Itsy Bitsy Spider. We learned that SOUND POWER is needed when readers need more help than just looking at the pictures. We looked at a pictures of a beetle and guessed what the word would be.  Then we uncovered the first letter and made that sound.  Finally we uncovered the whole word learning that it was a beetle.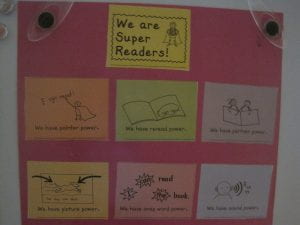 WRITING:  We reviewed what a small moment story was.  Mrs. Bohl explained that a really big story is like a watermelon.  We want to pick just one seed out of the watermelon and tell a seed story.  Our Fun Fall Friday could be a watermelon story so we picked one seed to write about….making our marshmallow spider webs.  We practiced writing a beginning, a middle and an end. The kinders drew pictures on each page and wrote words to on each page. They even added a speech bubble to tell what someone in their picture was saying, just like in Piggy and Elephant stories!  The kinders are taking risks writing and doing a fabulous job!
HANDWRITING:  We practiced writing SLANT lowercase letters of k,v,w,x,z
PHONICS: 
We practiced hearing for syllables, sorted pictures by the final sounds, spelled sight word by movement and more.
MATH: The kinders worked on showing the -1 pattern.  They practiced identifying their shapes and learned about a new shape…a hexagon. We learned that hexagons have 6 sides and 6 corners while singing a fun song about hexagons.The kinders had to find certain shapes and color them the correct color.  We also helped Puzzled Penguin learn the difference between number 6 and number 9.  We wrote our numbers in order and helped Puzzled Penguin do the same thing. Good thing we helped him, he gets puzzled sometimes.  Next week we will be taking our Unit #2 math test.  We had so much fun playing FIND THE TURKEY when he was hidden behind numbers 1-20.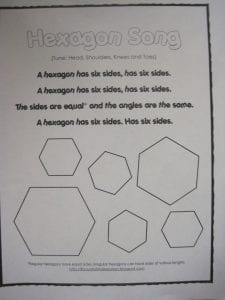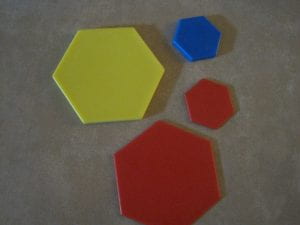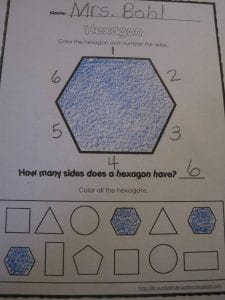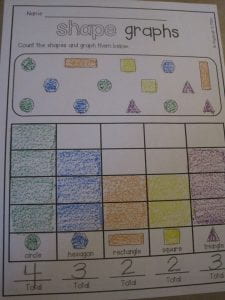 WANTS AND NEEDS:  We reminded ourselves the difference between wants and needs.  Wants are things we wish we had (doll, baseball).  Needs are things that we need to have. (food, water, clothes, shelter)  We sang a fun song about wants and needs before completing a coloring sheet.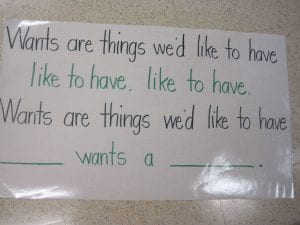 SPLIT LIT:   This week we started our new Split Lit. center activities.  After getting a chance to assess and re-assess the kinders, I was able to create a group of activities that enables them to work on the skills they need to practice the most.  The kinders spend this time with working in small groups either with Mrs.Bynum/Mrs. DeGroot, myself or working independently on literacy activities such as identifying and writing letters, reading emerging books, rhyming words, beginning sounds and more. The kinders love using their Reading Binders.  These binders have literacy skills inside them that they get to decide what to work on during literacy time. 
REMINDERS
It was announced today through a district email, that Nov. 23 and 24 are now remote learning days for Hudsonville Public Schools.  I will be sending home a learning packet with your kinder next week for each of these days.  This packet must be completed over these days home and returned to school the following week. 
In preparation for snow session, please remember. When snow is on the ground, please have the following in your kinder's backpack:
Snow pants
Boots-designed for the snow
A Warm Coat
Mittens/Gloves
A Hat
SNACKS – Please remember to send your kinder with 2 snacks and a water bottle each day. We have a morning and an afternoon snack. Due to COVID restrictions, we can not use our drinking fountain.
Our annual P.E. C.A.R.E.S food drive ends this week. We are asking for your help in bringing in non-perishable food items for Love Inc. in Hudsonville.  Food items to consider are canned vegetables and fruits, pasta, rice, baked beans, black beans, kidney beans, peanut butter, tuna fish, etc. (please no ramen noodles) The class with the most items at noon on Nov. 18 will win a bowling trip to Hudsonville Lanes (if allowed later in the year) and a P.E. C.A.R.E.S t-shirt.
UPCOMING DATES
*Monday, Nov 16—GYM; Virtual Parent-Teacher Conferences  4:00-8:00pm
*Tuesday, Nov 17—ART 
*Wednesday, Nov 18—STEAM; Library–Please help your kinder remember their library book.  Homework packet is due  Virtual Parent-Teacher Conferences 4:00-8:00pm  Book Fair Purchase Day
*Thursday, Nov 19–-MUSIC Birthday celebration for Kole
*Friday, Nov 20—GYM. Birthday celebration for Parker (11/23)
*Monday, Nov 23 & Tuesday, Nov 24–NO IN-PERSON CLASS A learning packet will come home.
*Nov. 24—Nov. 27—NO SCHOOL, Thanksgiving Vacation
Have a great weekend.  I am looking forward to meeting with you next week to share your kinder's progress.  .    Mrs. Bohl