Hello…I love teaching Kindergarten children and I am thrilled to be part of your kinder's first year at Georgetown.  I can't wait to get to know you and your families. Here is a little bit of information about myself.
I grew up in the Forest Grove area and am a graduate of Hudsonville High School.  I graduated from Hope College with Language Arts/Elementary Education degree and obtained by masters degree in Early Childhood from Western Michigan University.  I have been teaching in the Hudsonville district for 34 years!  How time flies!.  I spent 19 years as a Pre-Kindergarten teacher at South, Jamestown and Forest Grove.  I then moved up to Kindergarten and across town to Georgetown.  I love sharing information and reading books to the kinders.   Living out my childhood dream of being a teacher and following in my mother's footsteps (she was a kindergarten teacher for Hudsonville too and we were able to team teach for 2 years.  What wonderful memories! ) each day is AWESOME!  I am so excited for the opportunity to teach your kinder.
When I am not at school, I like to spend time with my family…..my husband of 38 years, Randy, and our daughters, Hannah, son-in-law Cory and our sweet granddaughters Madeline (3 1/2) & Abigail (1 1/2) and Julia, son-in-law Josh and adorable granddaughter Eleanor (1 1/2).  Randy works for the Christian Reformed Church of North America as a Missionary Support Supervisor. Hannah is an Early Childhood Special Education (ECSE) teacher for Cedar Springs Public Schools.  Julia is a PA (Physican Assistant) for Spectrum Health (oncology department) Adult Blood and Bone Marrow Clinic. 
A few other things that I enjoy are *baking (making pies are my favorite), *reading books (especially when I can enjoy the sunny weather in my pool), *running, *drinking Hot Carmel Apple Cider from Starbucks, *shopping (even if it is just 'window shopping'), *traveling to new places in the summer, *Detroit Tiger baseball games *being at the beach (Holland State Park or at Florida by the ocean), *collecting children books and *ironing (Yes, you read that correctly).
Be sure to sign up for blog updates.  This will be the primary way of communicating with parents throughout the school year.    Feel free to contact me through email (kbohl@hpseagles.net) if you have any questions or concerns prior to meeting at Open House in August.
I am looking forward to a fabulous year with your kinder.  Thank you for sharing them with me.
Warmly,   Kathy Bohl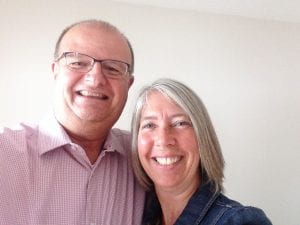 Mr. and Mrs. Bohl
  Madeline, Abigail, Eleanor (L to R)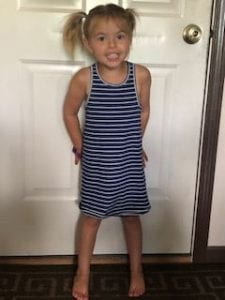 Madeline Ruth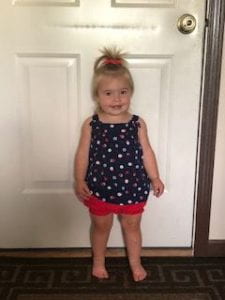 Abigail Joy
   Eleanor Lynn
  The entire family