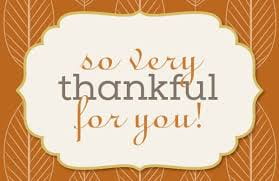 I hope that you had a relaxing Thanksgiving and enjoyed your day together as a family.  I am truly thankful for all of my sweet kinders and you, as families!  To be able to start our year together and have 12 weeks of in person instruction, building a classroom community and learning has been a gift.  I cannot thank you enough for sharing your kinder with me!!  
I also what to thank. you for your patience, understanding, and flexibility during these last two weeks.  You have been given A LOT of information.  PLEASE KNOW that if at any point you have a question, wondering, or need, email me and I will help.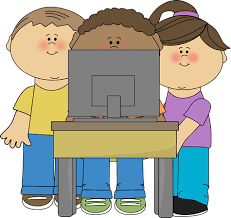 Google Classroom:  Our online google classroom work will begin on Tuesday, December 1.  Please reach out to me if you have any questions on getting into our google classroom. I will do my best to help you. A link to our Google Classroom is on our class blog listed under the  CURRICULUM heading on the right.  You can also find the Daily Online Learning Schedule under our CURRICULUM heading tab as well.  I hope that you will find the "At home learning" bag helpful during this time.  All of these tools are printable as well under our CURRICULUM tab too.
Daily LIVE meetings:  PLEASE know that if you cannot make these times they will be recorded for you to access at a later time that is convenient for you.  I will be updating our LIVE meeting links with a recorded version once they have taken place.  So, if you miss a LIVE time just go into our google classroom and click on the link you missed.  It will be updated with a recorded meeting for you to view.  It is my understanding that if you cannot attend a LIVE meeting you will need to call (616-797-9797) your kinder into the office as you would with an in-person absent day.   You can also email our attendance secretary, Mindy Jeltema at mjeltem@hpseagle.net.  Attendance will only be taken during our morning meeting and afternoon meeting times.  
Meal Information:  Free meals are available for all children 18 and under.  You must place an order ahead of time.  You can click this link to go to the order form.  You will be able to pick up these meals at:
Hudsonville Freshman Campus, 3370 Allen Street, Hudsonville, 49426.  Front Vestibule area (faces Allen Street).

3:30 – 4:00 p.m.
Upcoming Dates
*Monday, Nov. 30. Kinders work on learning packets sent home.  No online learning today.
*Tuesday, Dec. 1
Morning Meeting 8:45 a.m.

Afternoon Meeting 12:15 p.m.

STEAM
*Wednesday, Dec. 2
Morning Meeting 8:45 a.m.

Flex Day, kinders work independently. 

NO TEACHER OFFICE HOURS TODAY.  Feel free to email me with any questions at kbohl@hpseagles.net.
*Thursday, Dec. 3
Morning Meeting @ 8:45 a.m.

Afternoon Meeting @ 12:15

MUSIC
*Friday, Dec. 4
Morning Meeting @ 8:45 a.m.

Afternoon Meeting @ 12:15 p.m.

GYM