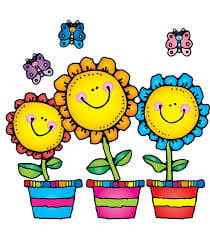 I hope that ALL mothers and grandmothers had a beautiful day yesterday.  You play such an important role in your kinder's life.  I am so grateful for your work helping your kinder learn at home during this unexpected, challenging, stressful time.  I hope that you know you are LOVED and appreciated VERY MUCH!  
Below you will see what the kinders will be learning on Google Classroom this week. If you have any questions about how to access any of this, please send me an email.
Morning Message: 
Hello fabulous kinders!  Pick up your toys.  Put them away on the shelf.  Today is the perfect day to go outside and play.
Love, Mrs. Bohl
Popcorn Words:  today, play, away, up
Math:  
I can fluently add and subtract within 5. For example: 1+4=5, 2+2=4, 5+0=5  OR 3-1=2, 5-3=2, 4-3=1

I can solve number stories.  For example:  I saw 2 red tulips in the garden.  Then I saw 2 yellow tulips.  How many tulips were in the garden all together? (4 tulips were in the garden).  OR  There were 5 robins looking for worms.  3 robins flew away.  How many robins were left?  (2 robins were left looking for worms.)
ELA & SOCIAL STUDES:
I can use my super powers to help me read a non-fiction book.   Journal Prompt:  What cheers you up when you feel upset? 

I can use all of the information on the page to help me learn.   Journal Prompt:  Learning at home makes me feel ____ because ______.

I can recognize that maps represent places.  
Specials: 
Monday –

STEAM

, the code is:

kot3fis

Tuesday –

GYM

, the code is:

fc5u2nq

Wednesday –

MUSIC

– the code is:

w6us5ym

Thursday –

ART,

the code is:

jcv3vln

  
Reminders:
I want to thank you from the bottom of my heart for all of your effort, encouragement, and support during this learning at home time!  PLEASE reach out at any time if you ever have any questions!

When your kinder finishes an assignment in google classroom, please click the "turn in" button so we know they completed it.

May Morning Work and our May calendar are both located at the top of our blog for your use.   

I LOVE seeing the pictures of your kinder learning at home!  Be sure to check out our blog each day for learning at home pictures.

Please check out our district website for  HPS District Covid-19 Updates