READING KNOCKS YOUR SOCKS OFF!!  Find a fun pair of socks, put them on and snuggle down with a good book to celebrate MARCH IS READING MONTH at home.  Have a great weekend! 🙂
Today's good morning message:
If you want to share a joke with me, send me a short video or you can go on Flipgrid by following Mrs. Reagan's directions below.
Step 1: Go to flipgrid.com/georgetownrocks
Step 2:

Sign in to the Grid
Join with your school email.  This is your student ID/Login + hpsstudents.net
Enter your password. If you forgot it, have you parent check their email.  I sent them all out last week.
If it asks for a code, the code is georgetownrocks
Recording a Video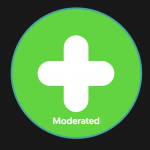 Once in a Grid click the green plus to record in three easy steps:
   Tap to record – Tap the record button on the bottom to start. Add fun stickers, filters, text, and more. Tap the arrow on the bottom right to advance.
 Review your video – Trim, rearrange, or add more. Tap the arrow in the bottom right to advance.
  Take a selfie – The selfie will be the cover image for your video. Tap the arrow in the bottom right to advance.
  Submit your video – Edit your name, add a title, or attach a link. Then submit!
Pictures of our friends:
Today's read aloud is The Very Hungry Caterpillar by Eric Carle