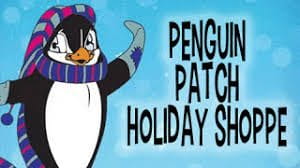 Did your kinders get their Holiday shopping done yet?  No worries!  The Penguin Patch Holiday Shop will be open for business this week at Georgetown. 
We are scheduled to shop on Monday, Dec 16 from 2:00-2:45pm.  This is our only time for shopping. 
If you would like your kinder to purchase gifts for family members, please send the money in the envelope that was provided to you.   It would be very helpful if you would fill out the necessary information on the front of the envelope.  This will make shopping easier for your kinder ( and the parent volunteers who will be helping your kinder shop). 
Thank you for supporting Georgetown!