COUNTDOWN TO SUMMER:  The last days of school were filled with activities such as:
  BUBBLE DAY  Excitement was heard when the kinders found out that they were allowed to chew BUBBLE GUM in school!  Oh, my!  I think that our neighboring friends could hear us. (gum is not allowed, so what a treat!!)  We chewed & chewed & chewed before some actual bubbles were made by some kinders. We talked about how you can blow a bubble before we wrote out the steps. That writing just needed a fun picture so we made these cutie pie kiddos. We also created a graph that shows if we like or do not like to blow bubbles.  Of course we had to relate it to math….it is school!!! The kinders popped up when they heard that math time was going to be playing a math addition game using gum balls. Practicing adding numbers this way is fun!  Listening to a story and taking home our own bubbles filled out this fun day.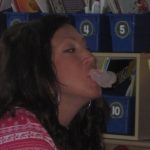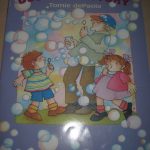 ICE CREAM PARTY DAY  We used our writing and retelling skills after reading Splat the Cat I scream for ice cream. We created an ice cream sundae and then wrote what happened in the beginning, middle and end of the story on each of the ice cream scoops.  We also enjoyed making our own double scoop ice cream cone craft while thinking of a name of our new ice cream flavor. 
After lunch all of the kindergarten classes met on the playground.  They waited very patiently as the teachers handed out ice cream so they could enjoy a cool dessert.  Yummy, Yum, Yum!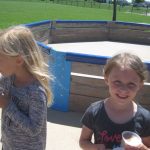 POPCORN AND MOVIE DAY  You should have heard the cheers that filled our classroom.  Oh my!! 🙂  We enjoyed tasting 3 different flavors of popcorn….plain, caramel and cheese after sorting the various flavors.   The class results showed plain is yummy but caramel and cheese were the favorites.  
We also incorporated learning into playing popcorn related literacy and math games such as; POPCORN ANYONE?; POPCORN MATH; POPCORN MATCH UP.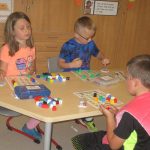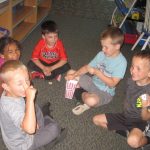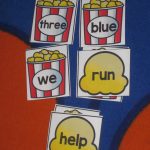 BE A SCIENTIST DAY  We did experiments like Walking Water, Swirly Twirly Milk, Float or Sink Oranges, Mentos and Coke, Water in a bag.  What an absolutely fun day!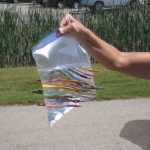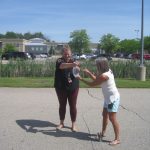 WRITER'S WORKSHOP:  The kinders continued to create their own summer bucket lists.  They wrote a list of PLACES TO GO and PEOPLE TO SEE.  Get ready to do some of these things and check them off your kinder's "bucket list".  Some of the lists are quite long.  I think that you will stay busy this summer. 🙂 Have fun!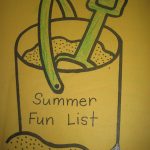 Tomorrow is our last day of the school.  It is also FAST FRIDAY!  Fun things are planned for the kinders.  Be there or be square?  Looking forward to seeing everyone tomorrow morning!
Mrs. Bohl