Wearing comfy pajamas was just right for boarding the Polar Express today.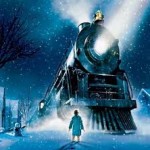 Our day was filled with reading the book The Polar Express, watching the movie by moving through all of the kindergarten classrooms, drinking hot chocolate (with and without marshmallows), solving addition problems using mini marshmallows and solving mystery words using a code.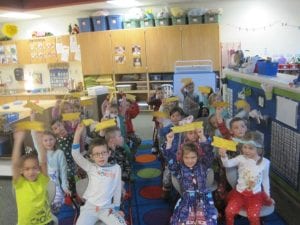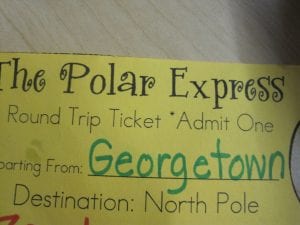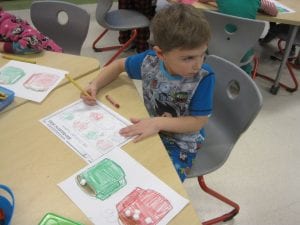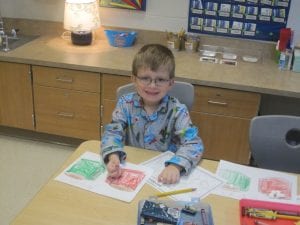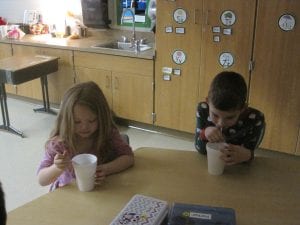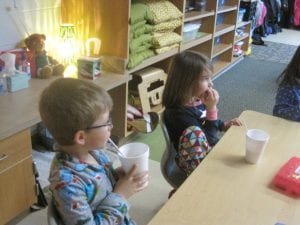 The day ended with a package delivered to our classroom!  Inside were silver jingle bells from Santa Claus!!!  They were super cold…probably because they arrived right from the North Pole.  WE BELIEVE!!
Happy pj day to all!