May has been a moth of celebrating becoming READERS!
To celebrate….tomorrow  (Friday, May 18) is FLASHLIGHT FRIDAY!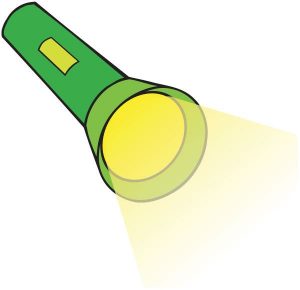 Look around the house for a small flashlight to bring to school. Please label the flashlight with your kinder's name.  (If you have extras, I am sure that friends who forget will appreciate it 🙂  
We will turn off the lights and read books by flashlight.  We will use them to spotlight words as we read.  The flashlights will be returned home the same day.  Refer to the earlier note for details about the rest of our Fun Reading Friday events.